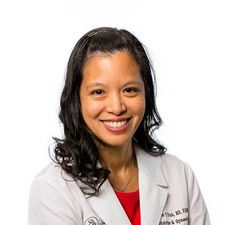 Jennifer Y. Park, MD, FACOG
Ob/Gyn
Dr. Jennifer Park is a founder and Clinical Director of Pasadena Pellet Therapy in Pasadena, California, which she formed with Dr. Bryan Jick in 2010. She specializes in hormone therapy for both men and women.
Dr. Park graduated Phi Beta Kappa and Summa Cum Laude from the University of California at San Diego (UCSD) in 1995 with a BS in Biochemistry and Cell Biology, and she earned her medical degree from the St. Louis University School of Medicine in 2000.
In 2004, Dr. Park completed her Internship and Residency at St. John's Mercy Medical Center in St. Louis, where she had the honor of working and training closely with Dr. Kathy Maupin. Dr. Maupin is a world-renowned expert on the use of bio-identical hormone therapy and the author of "The Secret Female Hormone: How Testosterone Replacement Can Change Your Life."
Dr. Park is both a Fellow of the American College of Obstetricians and Gynecologists (FACOG) and is Board-Certified by the American Board of Obstetrics and Gynecology.